Discover more from StarStyle® Empowerment
Simple Strategies for Living, Loving, Laughing, Learning, while Making a Difference and Having Fun!
Spring Forward with Empathy and Kindness
Change the World for the Better!
 Miracle Moment®
"The greatness of a community is most accurately measured by the compassionate actions of its members." Coretta Scott King
---
A Message from Founder/Executive Director, Cynthia Brian
With the number of recent storms and blizzards, including atmospheric rivers, floods, and unprecedented amounts of snowfall, it is easy to complain about the weather.
Then we turn on the news to witness the devastating war in Ukraine, the earthquakes in Turkey and Syria, and the horrific treatment of women in Iran and Afghanistan. Complaints turn to awe as spectacles of citizen's strength, resilience, and community emerge as the dominant energy in survival.
We need a kinder and more inclusive world. Every individual deserves dignity, peace, and safety. It takes courage to right a wrong and stand up for truth. Because of the young people who are stepping up to create change, I have hope that together we will design a world where stability and empathy reign.
The teen volunteers of Be the Star You Are!® employ their voices and their actions to make a positive difference through our radio broadcasts and outreach projects. These smart and brave adolescents say "YES" to life. Read their stories below.
Starting next month, Be the Star You Are!® in collaboration with 5 A Rent-a-Space and Mark Hoogs State Farm Insurance, will launch a shoe drive to collect clean, wearable shoes to be shipped to 24 impoverished countries to lift women and families out of poverty by providing them with a micro-enterprise that will give them a living wage. If you have shoes you no longer want, we have the people who need them. Save them for our BTSYA shoe drive.
On April 29th, with generous sponsorship by MB Jessee Painting and Dr. Brian Sheaff Family Dentistry,  Be the Star You Are!® will host a booth at the Moraga Faire with free activities for kids including planting seeds fas a metaphor for planting the seeds of literacy. This is a day of fun for the entire family and we hope to see you there.
St Patrick's Day will be celebrated on Friday, March 17th, and we wish everyone the luck of the Irish and blessings from the Emerald Isle.
March 20th heralds the first day of spring. I propose we spring forward with kindness, love, inclusivity, and empathy.
Compassionate actions of a community will alter the global climate. We can all be change makers. Start today!
With gratitude,
Cynthia Brian
Founder/Executive Director

Be the Star You Are!®

PO Box 376

Moraga, California 94556

Cynthia@BetheStarYouAre.org

https://www.BetheStarYouAre.org

http://www.BTSYA.org
DONATE: https://www.paypal.com/fundraiser/charity/1504
For elevated empowerment, tune in to StarStyle® Be the Star You Are!® Radio Broadcasts, available wherever you listen to your radio shows or podcasts! More info at https://www.StarStyleRadio.com .
---
Teens Prepare for Moraga Faire
The last Morage Faire was held in 2019 as the pandemic stopped all in-person events. On Saturday, April 29th, the celebration begins anew and Be the Star You Are!® is thrilled to participate! Teen chairpersons are Express Yourself!™ Teen Radio host Ruhani Chhabra and volunteer Taylin Tyhurst with sponsorship generously provided by MB Jessee Painting and Dr. Brian Sheaff Family Dentistry. Free activities for kids including planting seeds, a reading circle, and crafts plus book signing and free potpourri and cookies! We welcome you!
Mark your calendars for April 29th as this is a very fun, family faire!
Moraga Faire: https://www.bethestaryouare.org/copy-of-events
---
Courage
By Ella Kalpakjian
In February, I went on a trip through the Sojourn Project where I learned about the civil rights movement. I had the opportunity to meet people involved in the movement and experienced history coming to life as I listened to each person's story. One person I met was Gwen Web; she marched as a child in the Birmingham Children's March, a demonstration by children to end segregation. They were met with attack dogs and firehoses before being sent to jail. However, their actions paid off, and they pushed President John F. Kennedy to create the Civil Rights Act which eventually ended segregation. The children never used violence, but simply fought for their rights. Just like the children, we all have to stand up for what is right and remember that every action counts. Anyone can make a difference because, as Gwen Webb told us, "Even kids can make presidents act."
Ella Kalpakjian is a teen volunteer for BTSYA, serving as the Teen Chairperson for our Shoe Drive. Ella is passionate about human rights. In her free time, she can be found drawing, reading, or learning about history. 
---
The Power of Literacy: Why Learning to Read Early Matters
By Dheeraj Manda
A fundamental ability that enables people to access information, communicate with others, and participate fully in society is literacy. It enables people to comprehend written language, communicate their thoughts and ideas, and arrive at wise decisions.
Early literacy instruction is essential for a child's overall development. Children's understanding of the world around them, as well as their imagination and creativity, are all boosted by reading proficiency. Additionally, it enhances their cognitive abilities, such as their capacity for memory, concentration, and problem-solving.
Reading is essential for kids to succeed academically. According to studies, students who are proficient readers are more likely to receive higher grades across the board, not just in English. Children who read for enjoyment also have better vocabularies, spelling, and grammatical skills.
The advantages of literacy, though, go beyond academic achievement. For one to develop personally and find fulfillment, one must read. It can increase knowledge, broaden perspectives, and foster empathy. Additionally, reading can help people cope with stress, lower anxiety, and enhance their mental health. Unfortunately, not all kids get the chance to start reading at a young age. The development of a child's literacy can be hampered by a variety of factors, including poverty, lack of access to books, and scarce educational resources. As a society, we must place a high value on literacy and make sure that every child has the chance to learn to read. The lives of children and their communities can be significantly improved by funding programs for early childhood education, ensuring that books are available, and supporting literacy initiatives.
 In conclusion, learning to read at an early age and promoting literacy is vital for personal, academic, and societal growth. It is our responsibility to ensure that every child has the opportunity to develop their literacy skills and reach their full potential.
Dheeraj Manda, a high school student, is a teen book reviewer and research with Be the Star You Are!® charity.
---
Barnyard Lessons in an Online World"
By Julia Howe
He swaggers in, baseball cap hanging sloppily on head, ominously cracking his knuckles, ready to terrorize the unsuspecting students. This was the formidable figure introduced to us through our favorite 2000s-era high school movies, the schoolyard menace in our picture-books, the teenage tormentor our parents warned us about. We were taught that this kid was the bully.
By now as you look across the playground, the lunch-money shakedown artists are nowhere to be seen. Where have they gone?  The answer: they have migrated to the internet.  Today, children are attacked not in front of adults or even other children but from the screens they stare into, alone in their rooms.  And the frightened kids driven to bullying remain unseen, unknown and unloved, hiding in cyberspace.
Speaking to students who have experienced "cyberbullying,"  I felt their terror and helplessness. "I'm so scared all the time because no matter where I am, I'm always vulnerable. People can hurt me through my instagram and I have no idea who they are." And it's not just a  few students. In 2018, Pew Research Center found that nearly half of teenagers have been victims of cyberbullying–in other words, most kids have experienced online bullying, your siblings, your friends, your classmates.
In Cynthia Brian's beautiful children's book, No Barnyard Bullies, a book about using love to combat bullying, we meet Cookie, a pampered piglet brought into a world miles away from a sheltered existence in the city. Cookie immediately starts being cruel to the other animals, refusing to accept their friendship. When we face the unknown, we scramble to defend ourselves, whether through causing mischief in the new barn, or taking to our phones to retaliate.
In the book, Monet, the rabbit does something inspiring, he notices. He not only notices how Tripod the goat is being treated, he also sees how anxious Cookie is and how that's driving her to act out. I invite all of us to be like Monet, the rabbit who not only stood up for the other animals, but also taught Cookie how to lower her defenses and be loving.
As bullying becomes increasingly harder to see and more adolescents turn to bullying, it becomes more important to notice our friends, how their behavior might be a reflection of what they're facing online or what they're doing online. In this changing technological world, our empathy becomes key. When you notice your loved ones acting differently, reach out to them and be a listener.your empathy and remind them of your support. By listening and opening our hearts, we will be able to support our loved ones when they need us most, in real life and on the internet.
Julia Howe is a teen volunteer with Be the Star You Are!® who loves to read and write. She is passionate about youth mental health and literacy. She loves exploring innovative education methods and running long distances.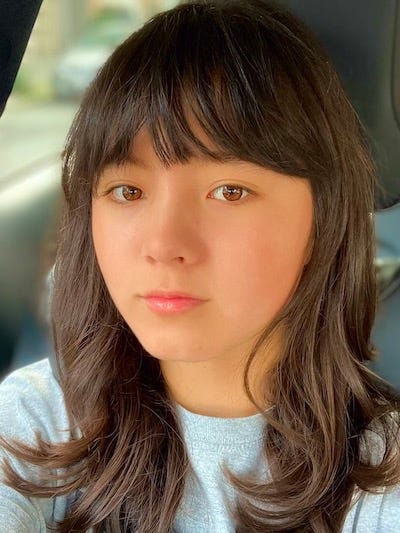 ---
SHOE DRIVE to Support Women in Developing Countries
In collaboration with 5 A-Rent-a Space and Mark Hoogs State Farm Insurance, with teen chairperson Ella Kalpakjian and other volunteers, Be the Star You Are!® charity is launching its first shoe drive.
The shoes we collect are shipped to micro-entrepreneurs, mostly women, in developing countries. These shoes are then sold by these small business owners in communities in need of proper footwear, at an inexpensive price. Additionally, micro-entrepreneurs create a path out of poverty for themselves and others in countries where they are limited. In many cases, the difference between being able to get a job and feed your family or have no work opportunity is a pair of shoes.
What Shoes are Accepted:
All clean, wearable shoes, boots, work boots, and baby shoes are wanted.  No skates, ski or snowboard boots, or rollerblades can be taken.
Countries Shipped to:
Benin* Botswana* Cambodia* Chile* Dominican Republic* Eastern Europe* El Salvador* Ghana* Guatemala* Haiti* Honduras* India* Ivory Coast* Jordan* Moldova* Morocco* Nicaragua* Pakistan* Peru* Philippines* Poland* Tanzania* Togo* Ukraine*
DATES for Shoe Drives:
High Schools in Moraga spearheaded by Ella Kalpakjian and Oakland organized by Natalie Hsu will have collection boxes beginning in April.
Collection boxes will be available from May 1-June 30 at these two retail locations. Stop by to drop off your shoes.
Mark Hoogs State Farm Insurance

629 Moraga Road 
Moraga, CA 94556-221

925-254-3344
5 A Rent-A-Space

455 Moraga Rd. #F

Moraga ca 94556-2208

925) 631-7000
This is a win/win/win outreach project that costs you nothing but has huge impact for those living in poverty. Your compassionate participation makes the difference.
Spring Forward with Empathy and Kindness and Change the World for the Better!
For more information, visit https://www.bethestaryouare.org/shoedriv
---
SIMPLE WAYS TO HELP!
Spring is time to stock up on gifts for holidays forthcoming. We have suggestions for you to shop, save, and stay safe. Please use these web sites for all of your shopping essentials.
1. Discounted books at Amazon: 
https://www.amazon.com/shops/be_the_star_you_are_charity
2. Giving Assistant: Shop. Earn. Give! Use Giving Assistant to earn cash at 3500+ popular online stores :https://givingassistant.org/np#be-the-star-you-are-inc
3. Shop at over 1300 stores on IGIVE: http://www.iGive.com/BTSYA
4. Buy "Read, Lead, Succeed" black tanks and books at StarStyle® Store: 
http://www.starstylestore.net/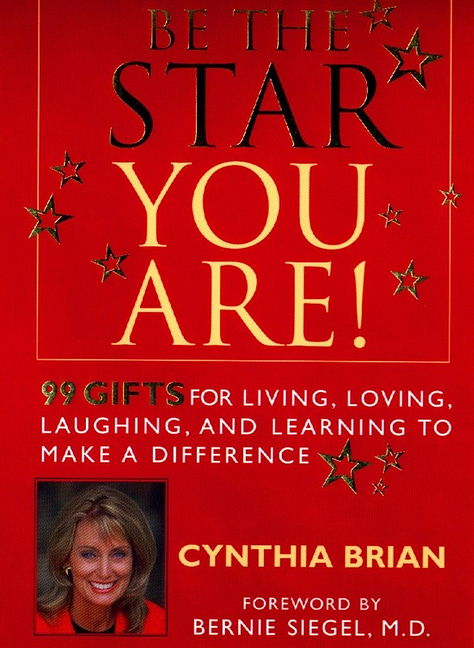 5. Are you a gamer, lover of new software, or other digital content? Buy all of your favorites at Humble Bundle. http://ow.ly/cYs130iN6n4e
---
Happy St. Patrick's Day and Happy Spring! Dream, create, make a difference! Thank you for reading!
StarStyle® Empowerment is a reader-supported publication. To receive new posts and support my work, consider becoming a free or paid subscriber.
©Photos and Text 2023 Cynthia Brian. All rights reserved.